About The Woods Company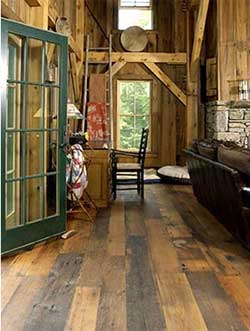 We're proud to say we were green before green was cool.
The Woods Company's founder Barry Stup began reclaiming lumber 30 years ago, when green was just a color.  He thought it made good sense to save valuable materials from ending up in landfills or being destroyed.
The idea of giving a material new life may sound like a cliche, but in fact it is highly sensible and fundamentally sound.  When we recognize the inherent value in a material, new products can be created from something that might otherwise be considered waste.  Our philosophy is simple - save and reuse.
Today, a lot more people share The Woods Company's philosophy.  While "green" and "sustainable" have become popular buzz words, to us they reflect a long-held responsibility to address environmental concerns and preserve precious resources.
---
---